..that I've been upto over the last week or so. Stuff that doesn't really merit a post of its own. I did the 'Bendy' warehouse in Oldham last week, just 'cos I was in the area on the way back from Bungle's house.


I don't know how many times I've been past it recently but it's now off the neverending list of 'stuff to do, just 'cos it's there, but doesn't deserve the full explore treatment', that list, you know the one (think Barnes Hospital type of stuff).

Anyway, that's it, done.


Next up was the Derby City Culvert, a consolation explore after I nearly took the top of my finger off on some broken glass climbing into another place not far away. Due to the fact I was in some pain (and bleeding quite heavily) we wanted a walk-in explore and this fitted the bill nicely.


With the recent heatwave we're going through at the minute me and Sal thought we'd seek shelter from the heat under the streets of Derby, was lovely and cool too.



Sadly, about ten billion mini flies had the same idea, so after getting about three-quarters of the way through we turned around, there's only so many times you can swallow a fly before it gets less than amusing. Was a nice little walk up until that point, full of wildlife too including bats and rats. And fish, fish are stupid though.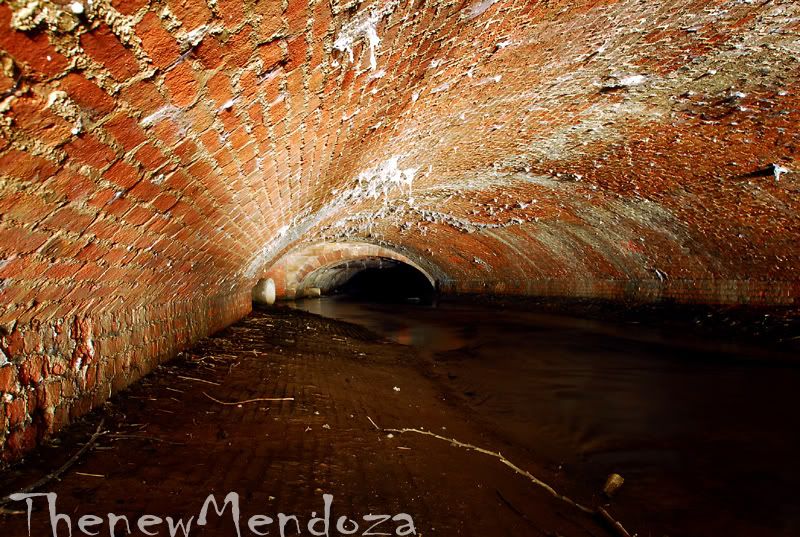 So that's that sorted. Hopefully, I should have some bigger stuff coming up in the next week or two. But I'll still be finding little things to amuse myself with inbetween now and then.

TnM :->