Had a jaunt over to Buxton the other day with Smileysal to go and hit up Harpur Hill College. Following info received from a contact that there was no security on it any more, it needed to be done. Access this time was a whole load easier than the last time a group of us dropped in sometime in 2007.

I'm too hot to witter on about how stuffed full of interesting stuff the place is, hopefully the pics will give you a fair idea. We only intended mooching around for a couple of hours, four hours later though we were still there (having met up with Gibbo and Havoc), and being escorted off the premises by a random security patrol
Following our tour around we headed over to the London Underground trains at the HSE Laboratories round the corner. Fearing the mighty Triple H directions from hell ('it's just around the corner!') were gonna kick in we were surprised to actually find them, naught but a ten minute stroll from where we dumped the cars. Wow!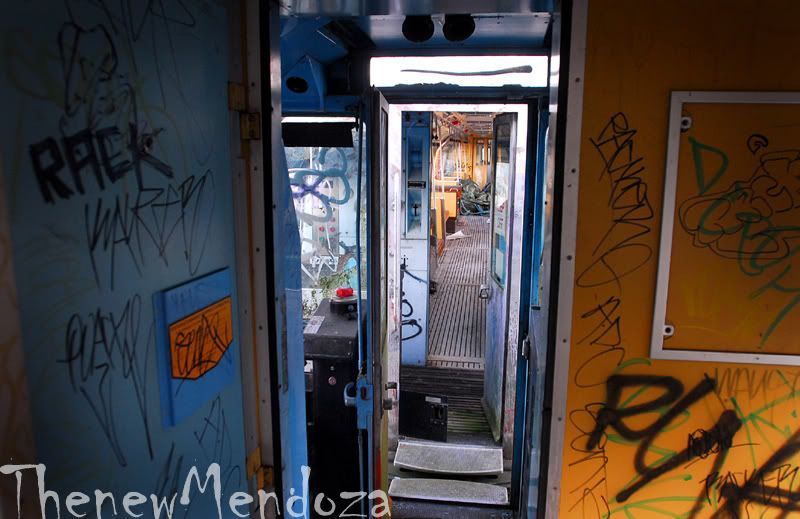 Admittedly, there are only so many angles you can photograph an empty graffiti littered train, we still managed to make an hours mooch out of them, before we split up and headed off in different directions.
Was a great day, really enjoyed it. There may also be a short video from these two explores, just need to get my arse into gear...
TnM :->