I visited the Huddersfield Fine Worsted works the other day with SparkUK, it made for a nice evenings explore, despite the fact we were dodging security on a relatively small site. And it was raining, and dark and a bit cold too.
I only took one picture, just one single exposure, ISO 400, f5.o for 15 seconds. And it worked. That's the great thing about knowing what your lighting gear is capable of. I shot jpeg normal with two lights, one inside the pressure oven thingy with a red filter on, the other a plain white-ish led held to camera right. Result below.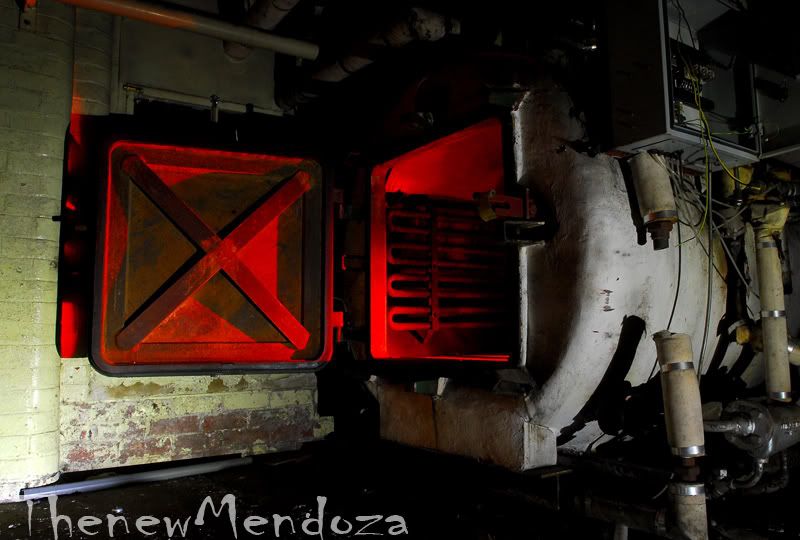 Getting it wrong though are the security guards at Brunner Mond. Industrial explorer Tarboat was accosted recently on the towpath of the canal that runs past their Lostock works by one of their guards gesticulating that it wasn't legal to photograph the factory, needless to say, Tarboat himself put him in his place, rightly so, and even managed to get a picture of the chap looking uppity.
Outside the fence is outside your jurisdiction. Move along. For more of Tarboat's excellent pictures go
here
.