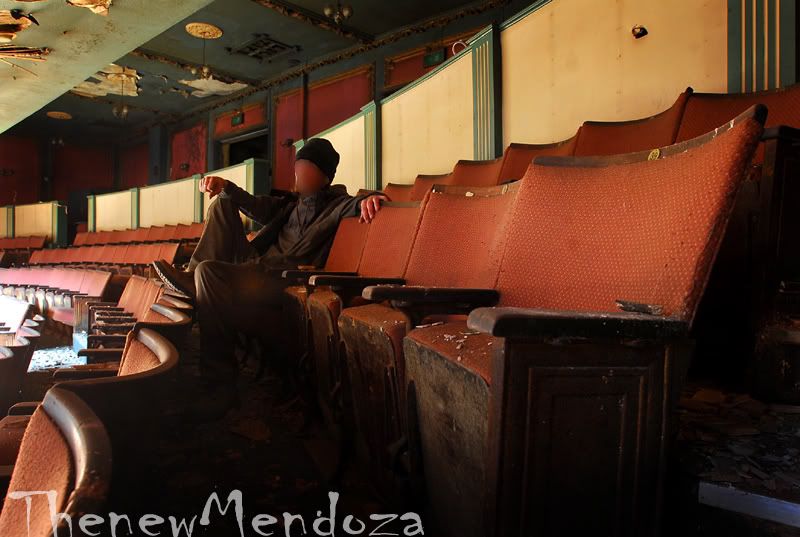 According to a recent article in the Derby Evening Times the owner of the unfortunate Derby Hippodrome has made the building secure, following the repairs to the roof, and the outrage across the country by theatre lovers everywhere.
Me and Sal were in town having a look at a couple of things and thought we'd stop and have a gander and check out these new 'security measures'.
To be fair, the security guard sat in his P reg Mondeo, reading a magazine, put me off going through the car park round the back, but it really isn't much of a challenge to get past a fence.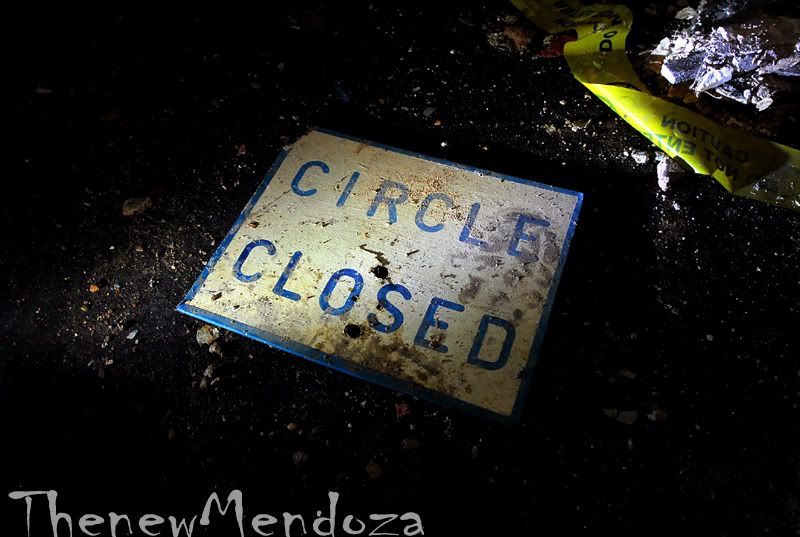 The door I used last time has been blocked, indeed, sadly, blocking a big fook off hole in the wall is another matter altogether.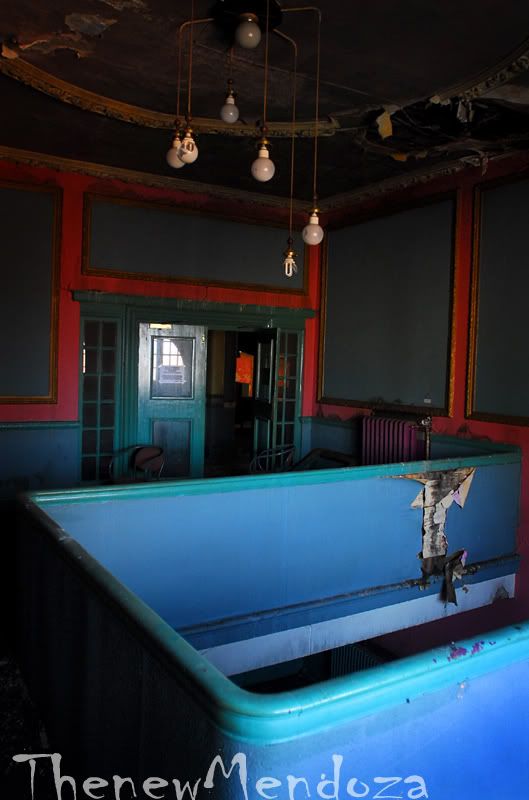 I only went in to take pictures, other, more unscrupulous folk may have other intentions.
Anyway, I spent another 40 minutes or so having a good look around, even made it up to the Gods this time too. Thought I'd concentrate on some of the more intact areas this time, you see, it's not completely fooked in there.
TnM :->
**Apologies for putting my feet on the seats, I'm too tall for my own good.**