It's days like Tuesday just gone that I thank fook I have so many drains on my doorstep, so many places I can lose myself for an hour or two, seeking solace below the surface, enjoying the silence and bubbling chatter offered at once by Manchester's below ground adventure playground.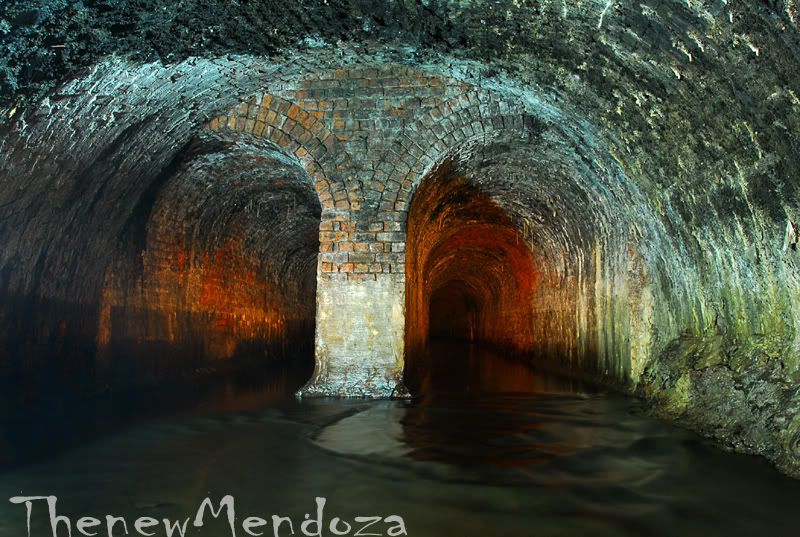 I was using this as an opportunity to try out a couple of new toys, the oft spoke of in hushed tones 'uberfluoro' and a ten quid 'Maglite-a-like' from ALDI. Would be interesting to see how they shape up, and how the exposure times/aperture will differ from previous stuff.


This culvert is a funky old shapechanger with loads going for it from its damp entrance in the park to the huge sewer overflow into it, bricks and concrete, can't complain!
Anyhow, I have work to do so I'll keep it short and sweet, the lights work fine, what's next? ;->
Mendo :-)