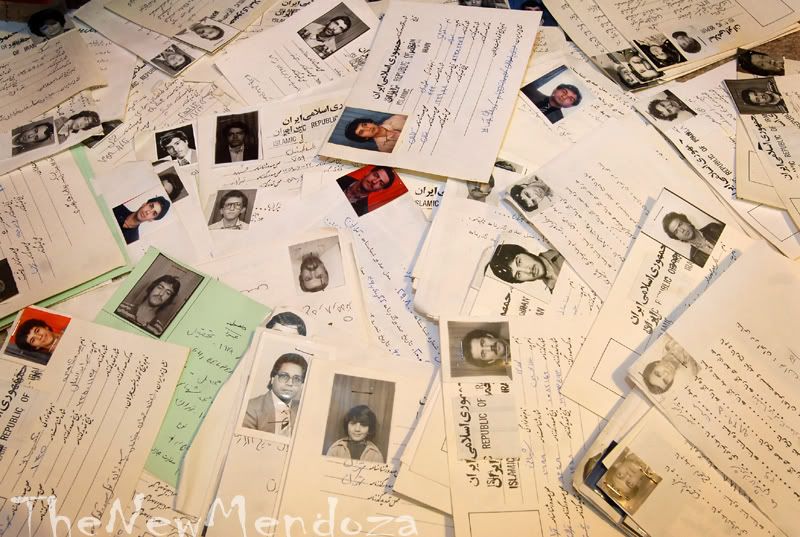 Saturday came around, I'd already decided I couldn't be arsed getting up early to explore anything so arose from a deep slumber around 11am. 10 minutes later my phone is ringing, it's Romanian1, I was still hungover and only on my first coffee of the day, call rejected.
I phoned him back half an hour later, he says, 'the Iranian Consulate is doable, I've already been in', I says 'great, I'll be round your's for one, stick the kettle on'.
We made our way in to the house and were amazed to find absolutely shed loads of stuff lying around, passport or visa applications, Iranian literature (including a biography of the Ayotollah Khomeni), pictures of aforementioned chap, allsorts of great stuff to root through!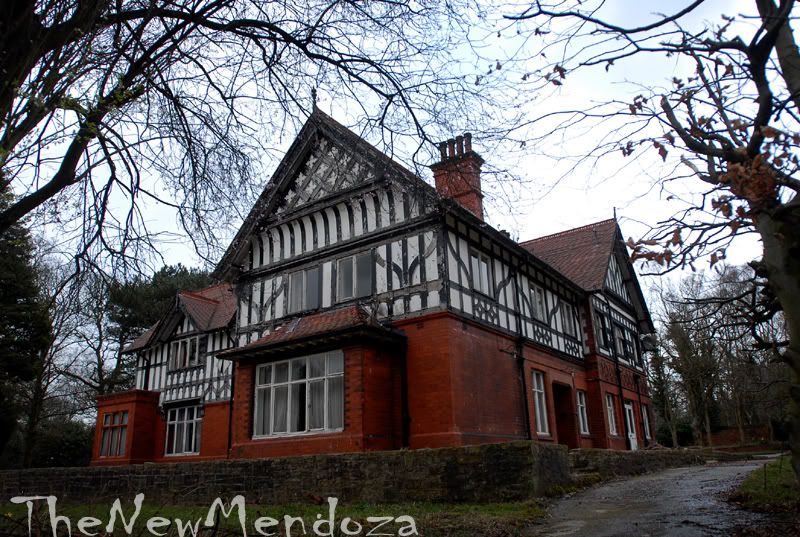 The house is a lovely mix of Victorian design and Arabic taste, could probably do with some modernisation as the decor and furniture is very dated (think 1980s, and we all know there was NO taste for that 10 year period).
Following our visit to the consulate we headed up to Warrington (a place that needs looking at closely, I'm sure the town has quite a bit to offer), to have a look at Garnett's Cabinet Works. Sadly, we could only look from the outside, 'cos there wasn't any access available despite looking in all directions, so we headed north to RAF Croft.
This was an enjoyable mooch for an hour or so, just a bit of a shame we didn't arrive 'til late and it got dark, leaving us with one torch between us (I left my headtorch in my camera bag at home, doh!). There's loads of interesting little feature like the stage and parquet flooring, original lamp shades and whatnot, worthy of a revisit I think.
LIFE IS JUSTINE'S BUTTOCKS.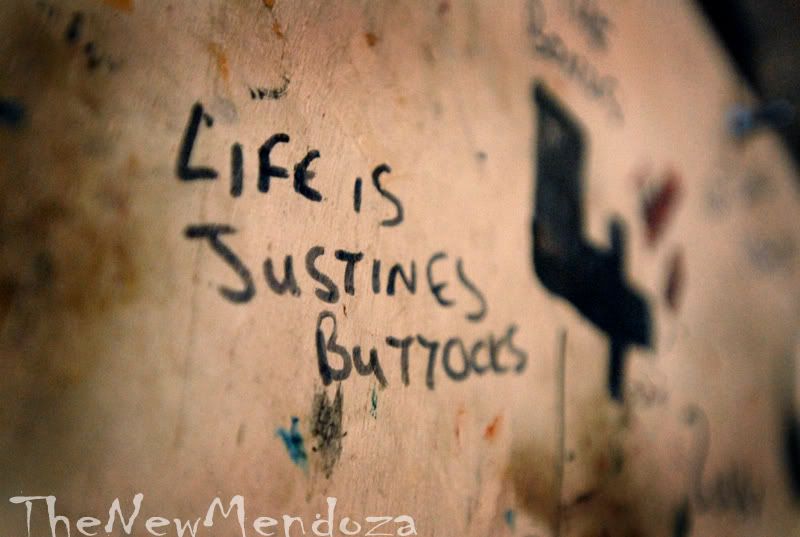 Sunday. I was working. The Bungle (of Rainbow fame) texted me, 'what you doing this afternoon?'. Working, 'til one. 'You fancy having a look at that chemical place in Rochdale?'. Damn right I do, I'll be round your's for 2 o'clock!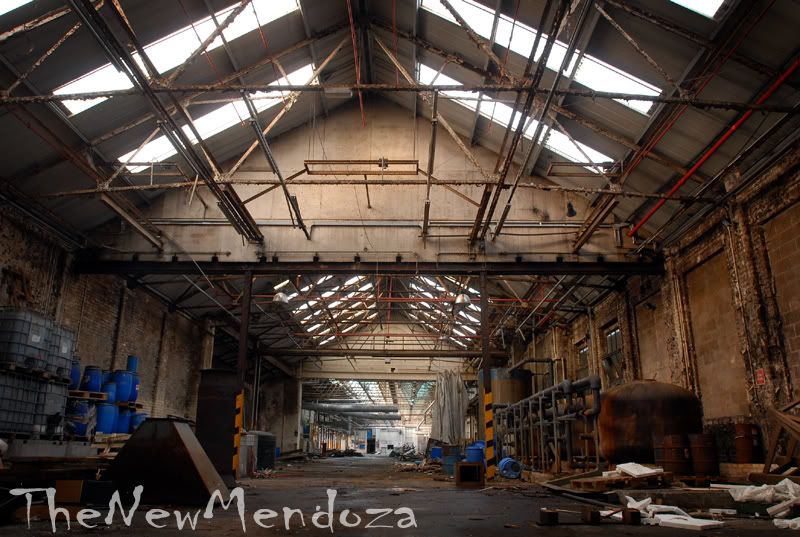 So, we arrived about three-ish, at one of the best unexplored explores in the area, Alexander Drew, textile printers. And it was fooking unbelievably great. How this place has been missed for the four or five years it's been closed I do not know, but this place should be high on the list of any explorer in the Manchester area!
Not only is the place huge, it is also stuffed with, well, stuff including textile samples, chemicals, accounts, company stationery just loads and loads of stuff worthy of perusal, I loved it, absolutely loved it, if only for the graffiti written by the workforce, including the 'Life is Justine's buttocks', who was Justine? I'd like to check out her buttocks, they made an impression on somebody.
More pics can be found over at Derelict Places, a great weekend of urbex action!!
TnM :->