Spotted this place a while back when we we're checking out another potential target nearby. Didn't take much more than a cursory glance at it as we drove by though, it 'looked' pretty well boarded up.
So, two months later I find myself in Macclesfield with local explorer Ike, staring down a tunnel that was gushing water out at quite a rate, 'think we need to wait for some dry weather, mate' was the order of the day. So, we headed up London Road and stopped by.
Wandering round the outside and back, the place WAS boarded to hell, although we thought we had spotted a possible access, and the only way to check it out was across the river. This would involve a BOAT, or a wade. We opted for the wade. Shoes and socks off, trousers rolled up and I headed in first. Don't think young Ike expected this on a chilly Sunday afternoon in January, but, come to think of it, I don't think I expected it.
Anyway, once across the river we found an access, wasn't easy, but we managed it, with a bit of help from a makeshift ladder. And once inside, it was a little dissapointing, the place was virtually stripped bare of 'stuff' that you normally hope to find in a mill dating from 1843.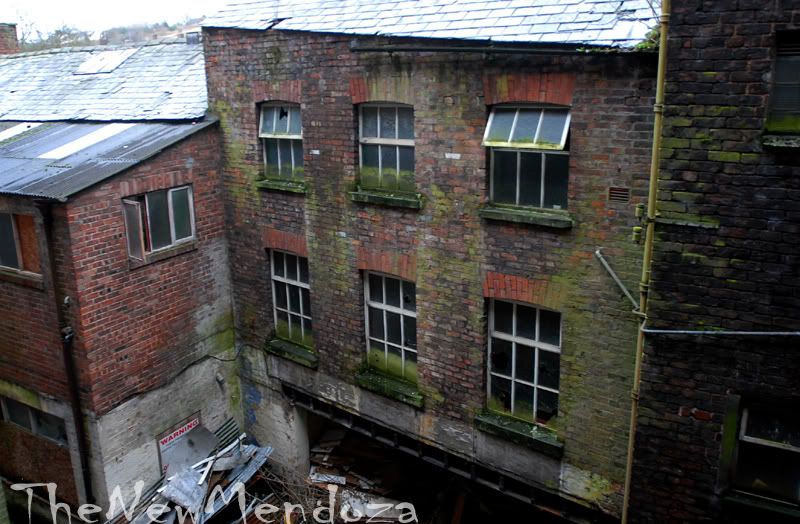 Seems the place was split up into various business units during the latter years of its life and finally closed its doors in 2003 and has stood empty ever since. Although the place is surprisingly HUGE, and deceptively getlosteasyable (hey, I just made up that word!), we had a good mooch around for a couple of hours before the light started to fade and my camera batteries gave up the ghost, due to the cold.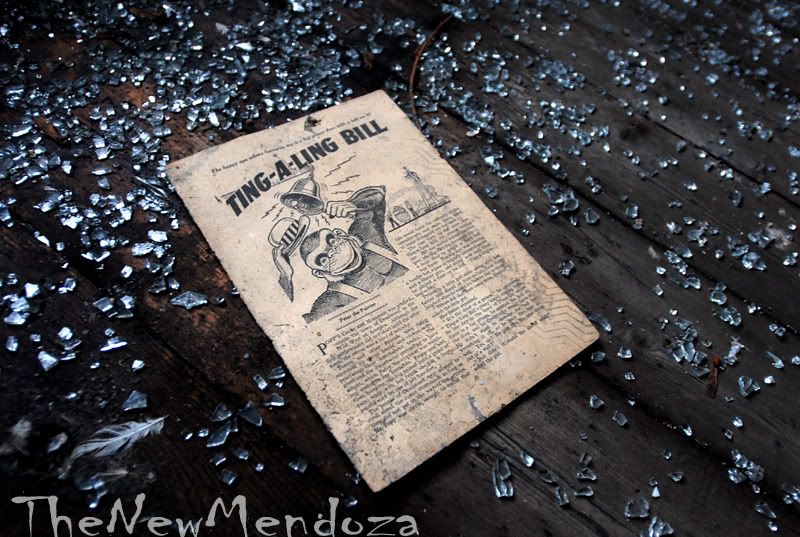 So, despite trying to find an easier and drier access out, we couldn't, we headed back the way we came and waded across the river once more. I'd have kicked myself if we hadn't done it, but it's one of those that you think to yourself, was it really worth it?
Thinking about it now though, I reckon so, it was a daft adventure if nothing else, and also good to meet a new face. Cheers Ike, there are worse ways to spend a Sunday afternoon.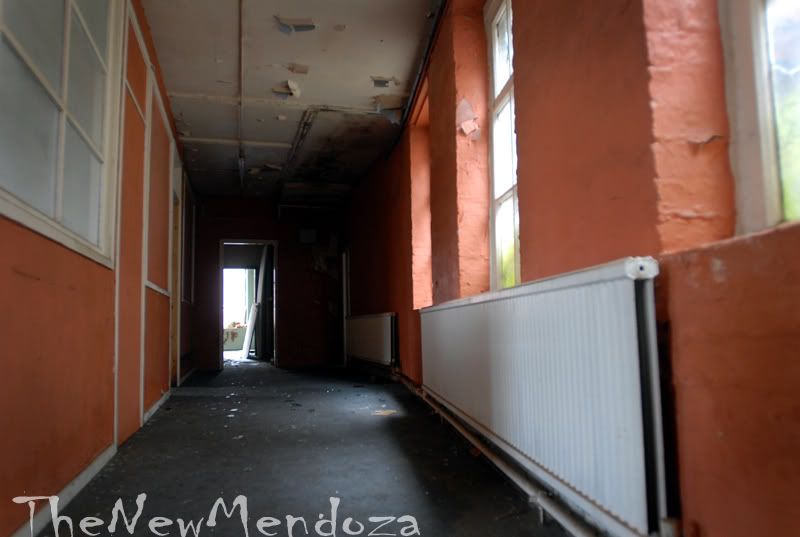 TnM ;->