The second site we visited, convoy style with myself and Havoc leading the way while Dodge and TractorPirate got lost, left behind at traffic lights and struggled to get the Dodgemobile above thirty miles an hour, 'steady as she goes, son, steady as she goes, TractorPirate, pass me a hobnob, please'.
P&F A Division of Pressings and Fabrication Ltd manufactured parts for the automotive industry at a huge site somewhere in Congleton (up a hill and round a corner, I think), I dunno, Havoc was navigator, which meant many wrong turnings, dead ends and false starts!! :->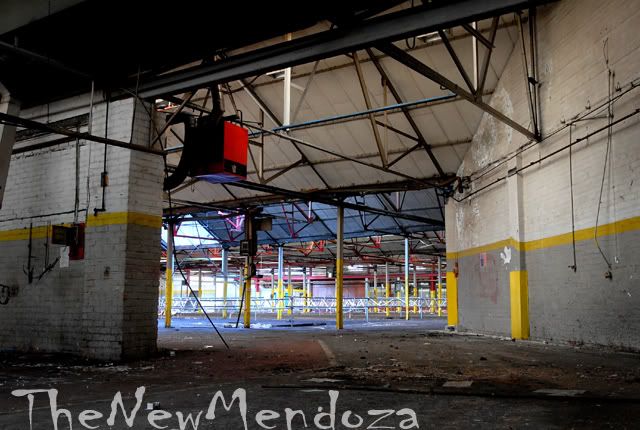 Anyway, we eventually arrived at the site and squeezed under the gate, the question was, why though? When we could have just stepped over a small wall, over yonder, you div! Dear, oh dear. lol.
Anyhoo, the site is made up of one massive continuous shed divided up into various bits dependent on what was being manufactured, a strong smell of car stuff was in the air (don't ask, I have a company car and people to look under the bonnet for me. I know where to put the petrol...diesel, even).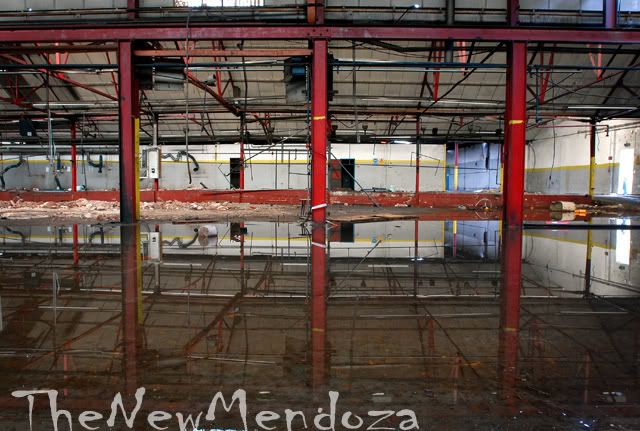 There is also a deceptively large admin/office area that included shelf upon shelf of paperwork as well as a nicely stocked parts store, very good. Havoc decided access to this bit needed to be as ungainly and difficult as our entrance to the site and headed off in an upwards direction, the rest of us went for a walk and found a way straight inside that required very little effort whatsoever.
A decent sized place, a bit bare in places, but the offices made up for it. And the other places on the list, well, they were a bit disappointing to say the least. A good day though, overall, and it was nice to have a new face out with us. :->
TnM