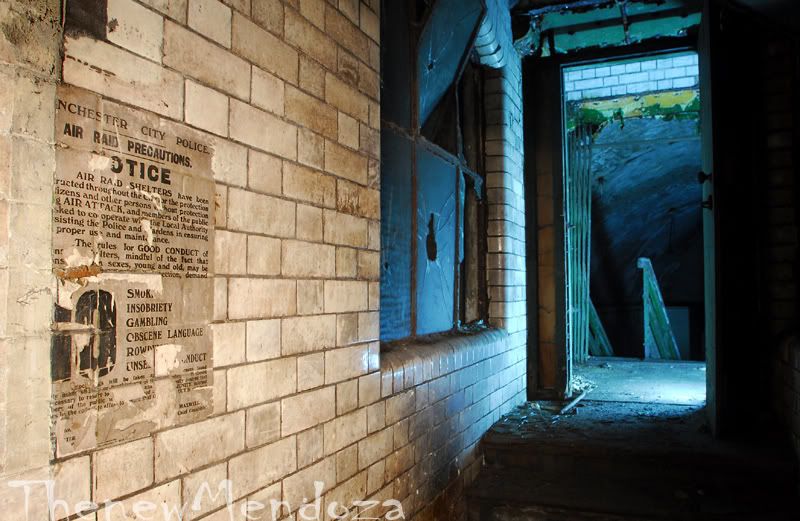 It's difficult to think of a site that has caused more arguments, more aggro, more falling out and hassle than Cathedral Steps. Yeah, the access comes in two flavours, easy, or a bit harder. But I'm really struggling to understand why people have felt so protective over this one.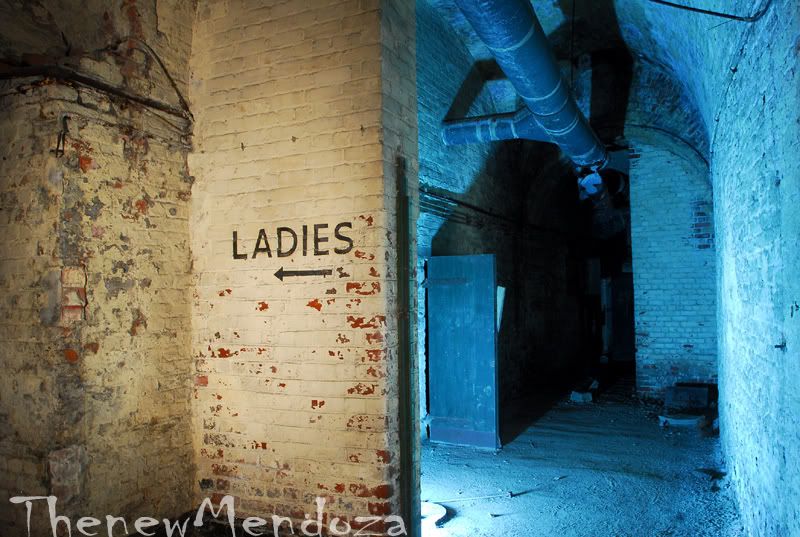 Fair play to Userscott and Stepping Lightly for their sterling efforts in finding a way in in the first place, it's pretty interesting to say the least, but for me, that was where the interesting bit ended. It's a fooked up old air raid shelter under the streets of Manchester, sure, there are some nice remnants left over from the Second World War, I liked those bits, the posters, signs and whatnot. But maybe I've missed the 'interesting boat', maybe I've seen too many pictures, too many 'reports'. Maybe I've seen too many online arguments and disagreements about who should and shouldn't be allowed to see it.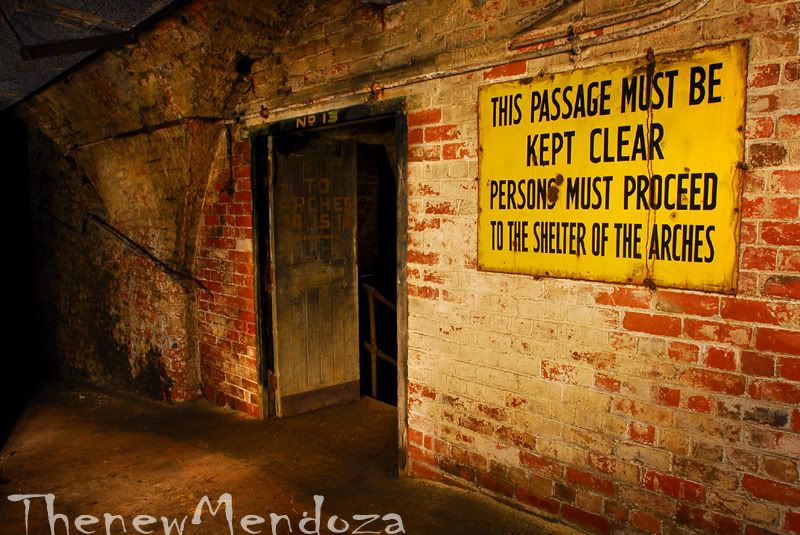 Maybe I've overdosed on Cathedral Steps, in the same vein as Fletcher's paper mill or High Royds Hospital. Maybe people are too keen to follow in the steps of others and follow them too soon and too often.
I'm not blazing a trail, far from it, just quietly working my way through things, Cathedral Steps is off the list and in my opinion, it really wasn't worth the wait.
Mendo :)